The "One Stop Renovation Co-op" LIFE Project (OSR-Coop Project) is dedicated to advancing cooperative One-Stop Shop (OSS) building renovation services. Our mission is to map out, analyse, transform, and integrate existing services provided by partner cooperatives, ultimately offering efficient and holistic solutions and services.
The project's primary focus is on deep household renovation, and the end goal is to develop and pilot various one-stop shop archetypes. These models will be readily available for replication throughout the project duration. To ensure widespread adoption, the project will create an easily accessible replication toolkit and conduct training modules that will be disseminated across Europe. This initiative aims to empower citizen energy cooperatives and communities, enabling them to learn from the OSR-Coop Project and effectively implement the developed models.
Join us in our journey to revolutionize building renovation services and make a positive impact on communities across Europe.
One-Stop Shops for renovations
The OSR-Coop Project aims to gain a comprehensive understanding of the concept of a One-Stop Shop (OSS) in the context of citizen-led renovations (CLR), which have been focal points of REScoop.eu's (the European Federation of citizen energy cooperatives) endeavors for quite some time.
The CLR concept, viewed through the lens of energy cooperatives and energy communities, has evolved from the diligent efforts of REScoop.eu's citizen-led renovation working group and other related projects. Therefore, the OSR-Coop project not only benefits from the valuable insights of partner cooperatives, which form an integral part of the project, but also draws upon the extensive groundwork and foundations that were laid even before its inception.
Do you want to set up a OSS for renovations?
Attention all energy cooperatives and energy communities throughout Europe! If you are considering expanding your services to include renovations in your region, we encourage you to stay connected with our project's work. Our team is dedicated to crafting a comprehensive set of educational materials and training modules that will facilitate your participation in our replication process. By joining us, you can gain access to valuable insights and lessons we have to offer.
For more information and to express your interest, please don't hesitate to reach out to our Project Manager, Srgjan Vidoeski, at srgjan.vidoeski@rescoop.eu or call +32 486 72 97 00.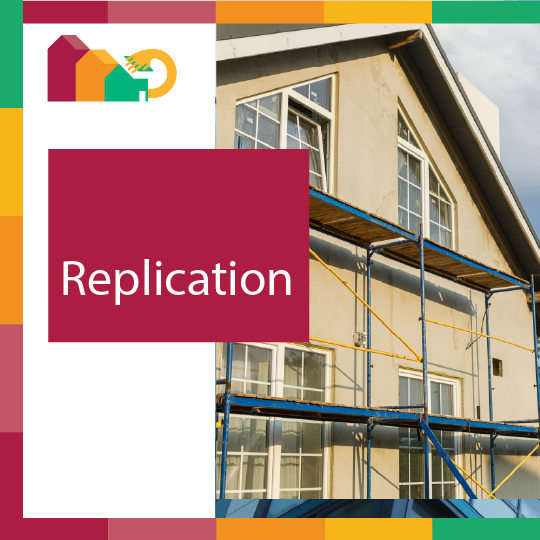 OSR-Coop Project partners